Sun Peaks Catering is up and running and the requests keep coming in. A special request came in last week from Bear Country, a Property Management company here on the Mountain for an Indian themed Private Chef dinner for someone's birthday. I was ready to jump at this opportunity having had much experience cooking Indian food and traveling throughout the Northern and Southern regions of the country.
There were no special requests for the meal and I couldn't believe that in this day and age no dietary restrictions either. I simply needed to show up at 5 pm, at their home and cook to my heart's content for a group of 10 guests. BTW, three of them were chefs!
I did assume that since my client was asking for an Indian themed meal, that the guests he was inviting enjoyed eating Indian food. Of course there is the spice factor to consider!
For starters, I choose three appetizers consisting of Aloo Tikki, a popular North Indian snack of spiced, crisp potato patties, Pakora's, an Indian street food favorite made with eggplant and sweet potato and moist and tender Chicken Tikka, seared on their BBQ for a nice smokey flavor. Accompanying these delectables was a Mint and Tamarind Chutney.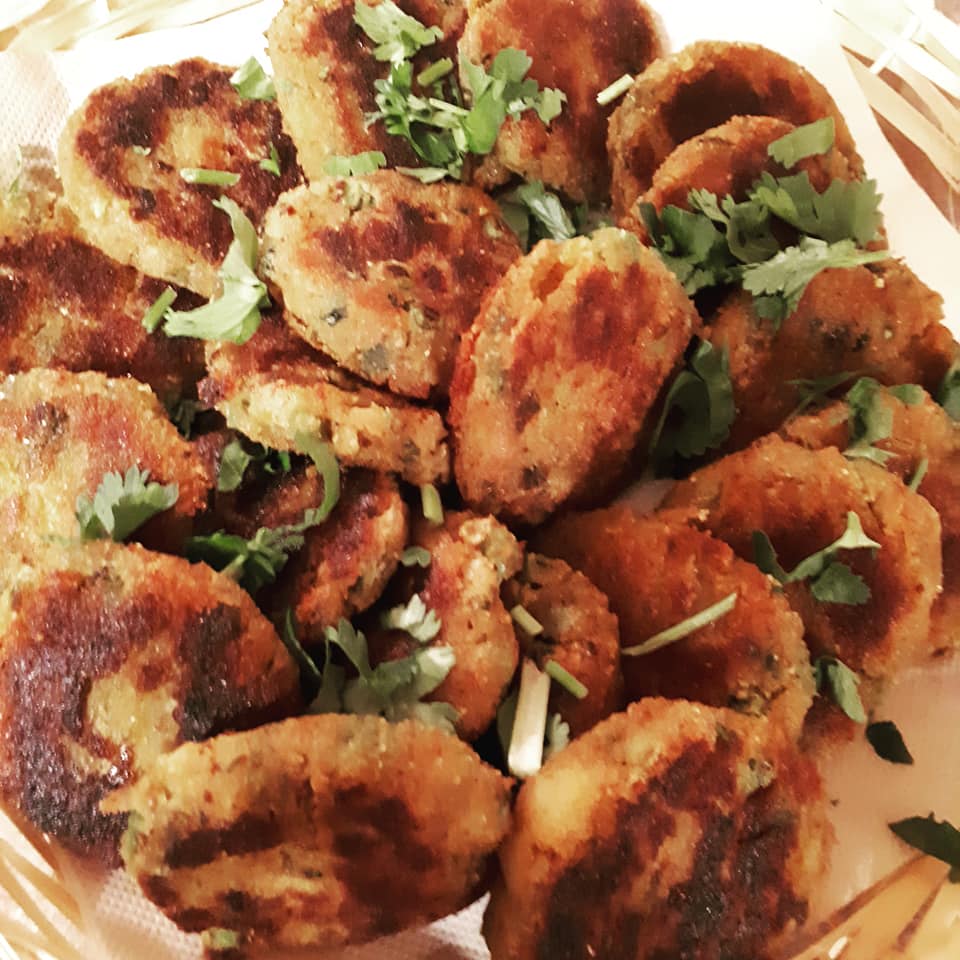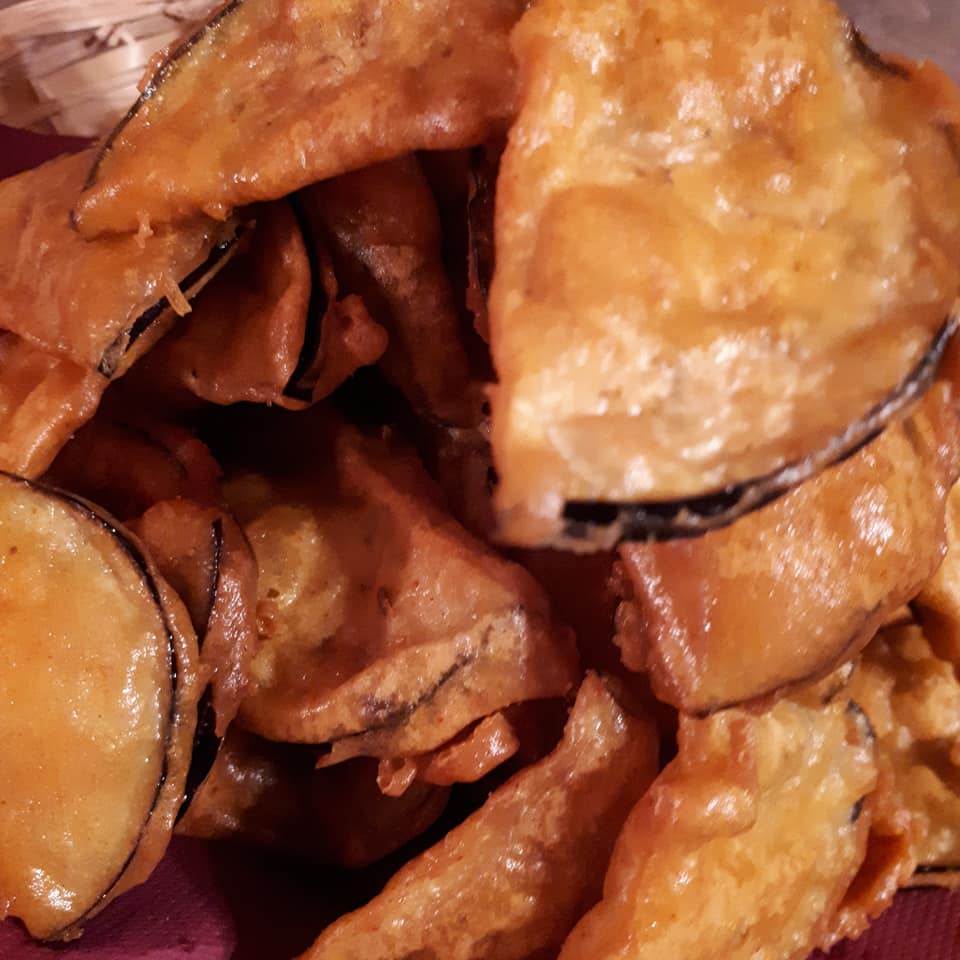 As they were enjoying the appetizers in the comfort of their living room, we moved on to the preparation of the main course. We chose three proteins consisting of a one pot, aromatic Chicken Biryani, Pork Vindaloo, a traditional Goan pork dish flavored with chilies, garlic and vinegar as well as a Chilli Shrimp, juicy prawns in a sweet, spicy, garlicky sauce.
Don't worry we didn't forget our veggies! Joining our meat and fish was Palak Paneer, an Indian cottage cheese in a smooth creamy delicious spinach gravy and Aloo Gobi, potatoes and cauliflower cooked with onion, tomatoes & spices. All this was accompanied by Raita, much like Tzatziki that is frequently served with well spiced meats and/or vegetable dishes, a refreshing Salad as well as Naan, a soft and pillowy Indian-style flatbread which I have come to perfect!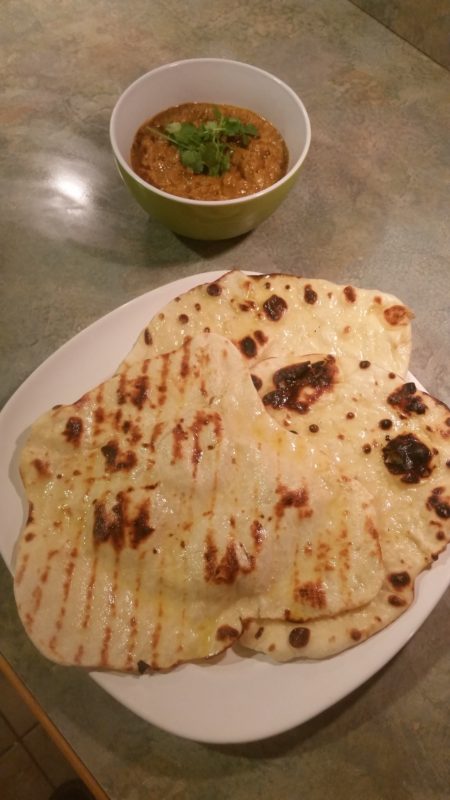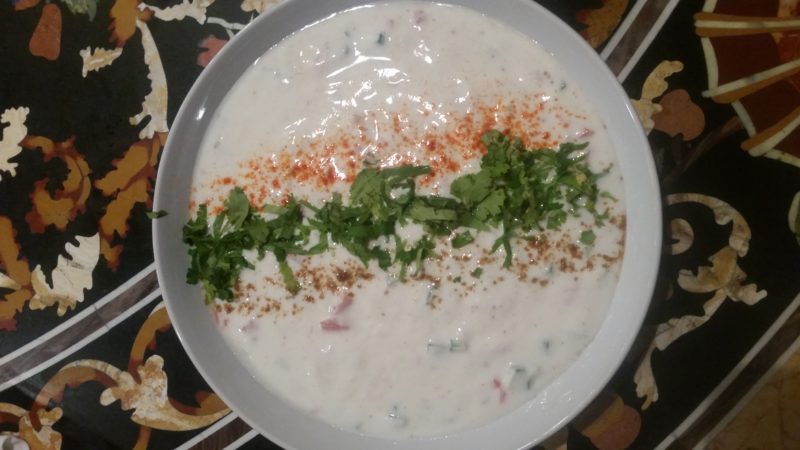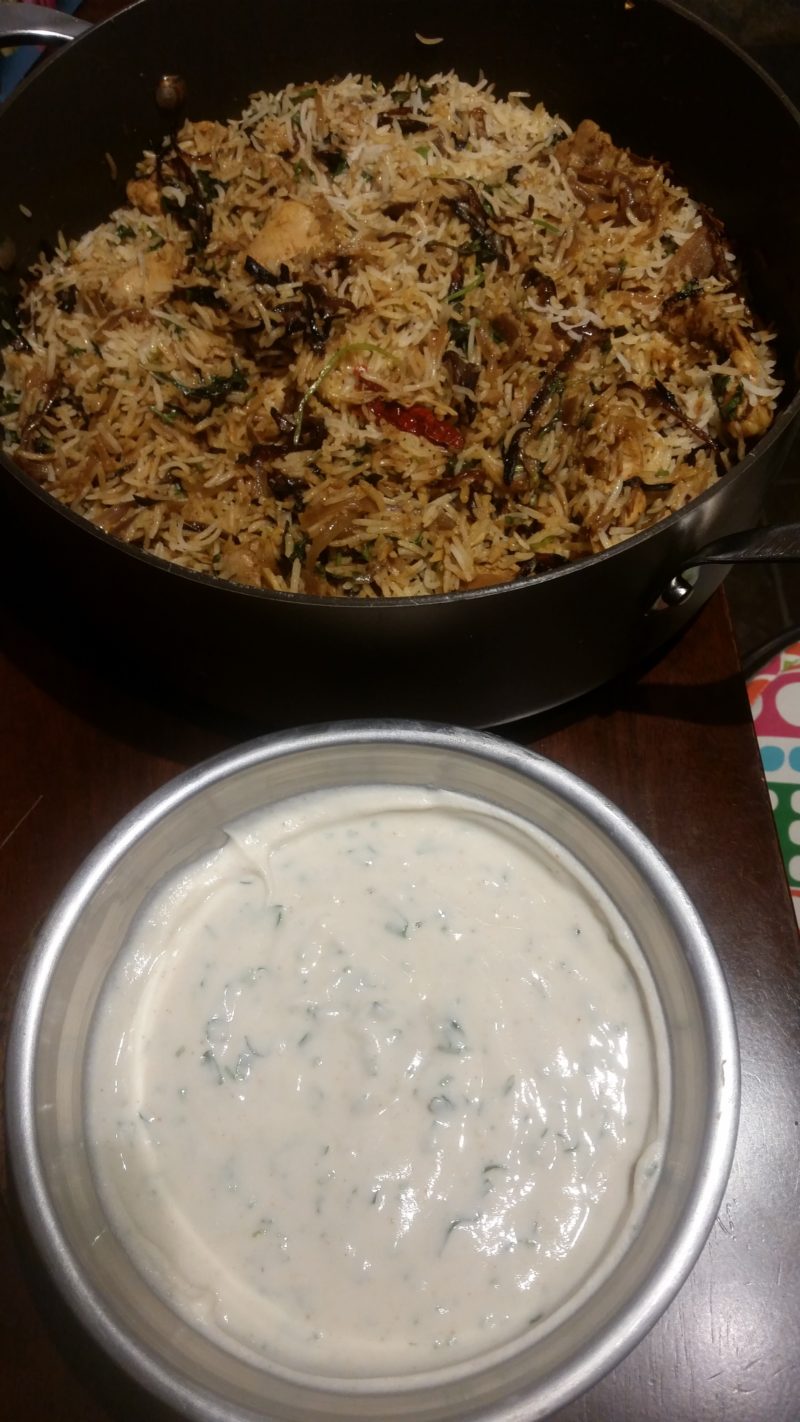 I am thrilled that people are embracing Sun Peaks Catering here on the mountain. The reviews for the Personal Chef Private dinners are amazing and I am so glad that we are providing this service along with our Home Catering and Personal Cheffing experiences. Sit back, relax while we take you on a Savory Journey Around The World!