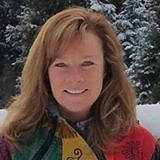 My Story
IT'S ALL ABOUT PASSION!
I credit my mother for my love of creative cooking. As a child, I was the one who was up close and personal in the kitchen, perched on the counter, always eager to be the Sous Chef or food tester.
Subsequent years of traveling throughout Asia, deepened my appreciation for exotic spices and more adventuresome dishes. Upon returning to Toronto, family and friends were demanding my creative foods and services and so began my first decade as a Personal Chef.
Since relocating to Sun Peaks in 2014, I have continued to 'Chef' and have travelled throughout the Kootenays gaining hands-on experience and appreciation for organic gardening and eco-sustainability, all the while incubating the idea for Sun Peaks Catering.
While Sun Peaks Catering is new to mountain, the people bring years of knowledge in the Food & Beverage Industry creating an unparalleled experience leaving you yearning for more. We will be offering our signature Asian Cuisine as well as more traditional catering menus.
It is our hope that our passion for creative cuisine and our commitment to providing exceptional service, will make Sun Peaks Catering  your go-to provider for memorable moments and satisfying taste buds.

"We consider ourselves 'Foodies', love to entertain but would rather eat than cook, so we were thrilled to find Karen and Sun Peaks Catering! We were hosting a'Big Chill' weekend with 6 couples so we loved the option of having our own Private Chef.
From our initial contact, Karen was extremely professional, personable! and so very accommodating in personalizing a seven course Indian meal for us. The evening was flawless!
Karen was prompt, incredibly well organized and served up an Indian extravaganza! Dinner was so delicious, all of our out of town guests returned the next day for lunch
leftovers! Karen, we are looking forward to entertaining more often now that we've
discovered Sun Peaks Catering."
Karen exceeded our high expectations…
"We really enjoyed working with Karen and the team at Sun Peaks Catering.
We asked Karen to help us pick the perfect vegetarian menu — it needed to be tasty and imaginative to impress our non-vegetarian friends and family — and she delivered! We got lots of compliments on the food and on the service that Sun Peaks Catering provided. We were so impressed that we booked our next event right away. Sun Peaks Catering exceeded our high expectations at both events."
As a self-employed corporate event planner for the past 12 years (and an additional 10+ years on the corporate side- in events); selecting key suppliers/partners has been an invaluable skill/requirement. I've worked with Karen in a number of capacities but most recently hiring her as a caterer for a high profile/VIP event. My clients raved about the food, the experience and the service. I would highly recommend Karen and Sun Peaks Catering to those who seek culinary brilliance, creativity and who, most importantly want to work with wonderful people; that being Karen.