Personal Chef Services
Too busy with no time to cook on a daily or weekly basis? Let a Personal Chef prepare a week or two of meals that are prepackaged and stored in your freezer so that you can simply heat and eat according to the simple instructions. Enjoy more free time with family and friends instead of slaving away in the kitchen. 
WHY Hire a Personal Chef???
• No more tasteless ready-made meals full of preservatives and high in sodium
• No more wasting food (especially produce) bought with the intention of cooking but not having the time
• No more standing in long lines at the supermarket every night after work
• No more endless dishes to clean after slaving over a hot oven
• Convenient service and no need to be home or reorganize your schedule.
Request Quote
Home Catering
Whether you are planning a sit down dinner or an outdoor garden party, we do it all! Perfect for your home or vacation rental intimate affairs. We will work with you to plan a delicious menu, shop for all ingredients and prepare customized menus to suit all dietary requirements.
Get in touch with us to start planning the perfect event for a dinner party, anniversary, birthday, business lunch, cocktail reception, and more!
Choose from our menu, or we will work with you to design a custom array of options that accommodates you and your guests' dietary needs and taste buds.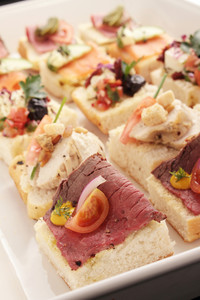 Private Chef Catered Dinner Parties
Menus For Groups of 10 or More (requires 7 day advanced booking)
Generally speaking, private chefs specialize in multi-course dinner parties in people's homes which are usually smaller scale, more personal and most likely for somewhere between two and 20 people.
The services may vary but for the most part you sit back and are cooked for by a restaurant-quality chef for a similar price that you would pay in a fine-dining restaurant.
A key component to this luxurious evening is that  you are able to interact with the chef, which for true food enthusiasts, can be as interesting as the food itself.
Enjoy and relax while we plan the menu (in consultation with the host), shop, prep, cook and cleanup! We will work with you to design and craft foods for your event. All menu items are house made to assure quality and consistency.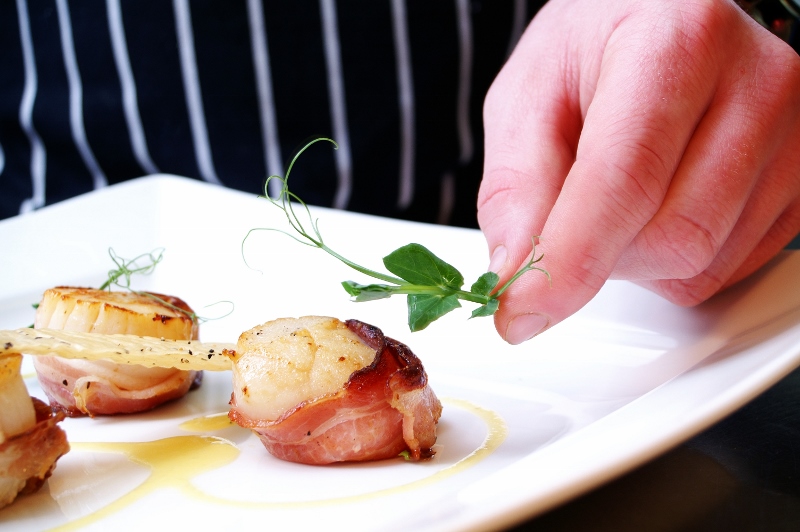 Private Cooking Classes
Our classes  are done in the comfort and convenience of your home. Imagine having a private chef arrive to set up and then teach a hands-on cooking class with you and your guests?
Best of all, we take care of all of the shopping, setup and cleanup. Your experiment is created and customized specifically for you. We will work with you directly to create a menu and experience that you and your friends will always remember!
Perfect for:
Bridal Showers
Wedding Gifts
Hosting your own pop-up dinner party
Birthdays
Bachelorette Parties
A great alternative to a night out with friends